Live & Direct Full Day Private Charter North Shore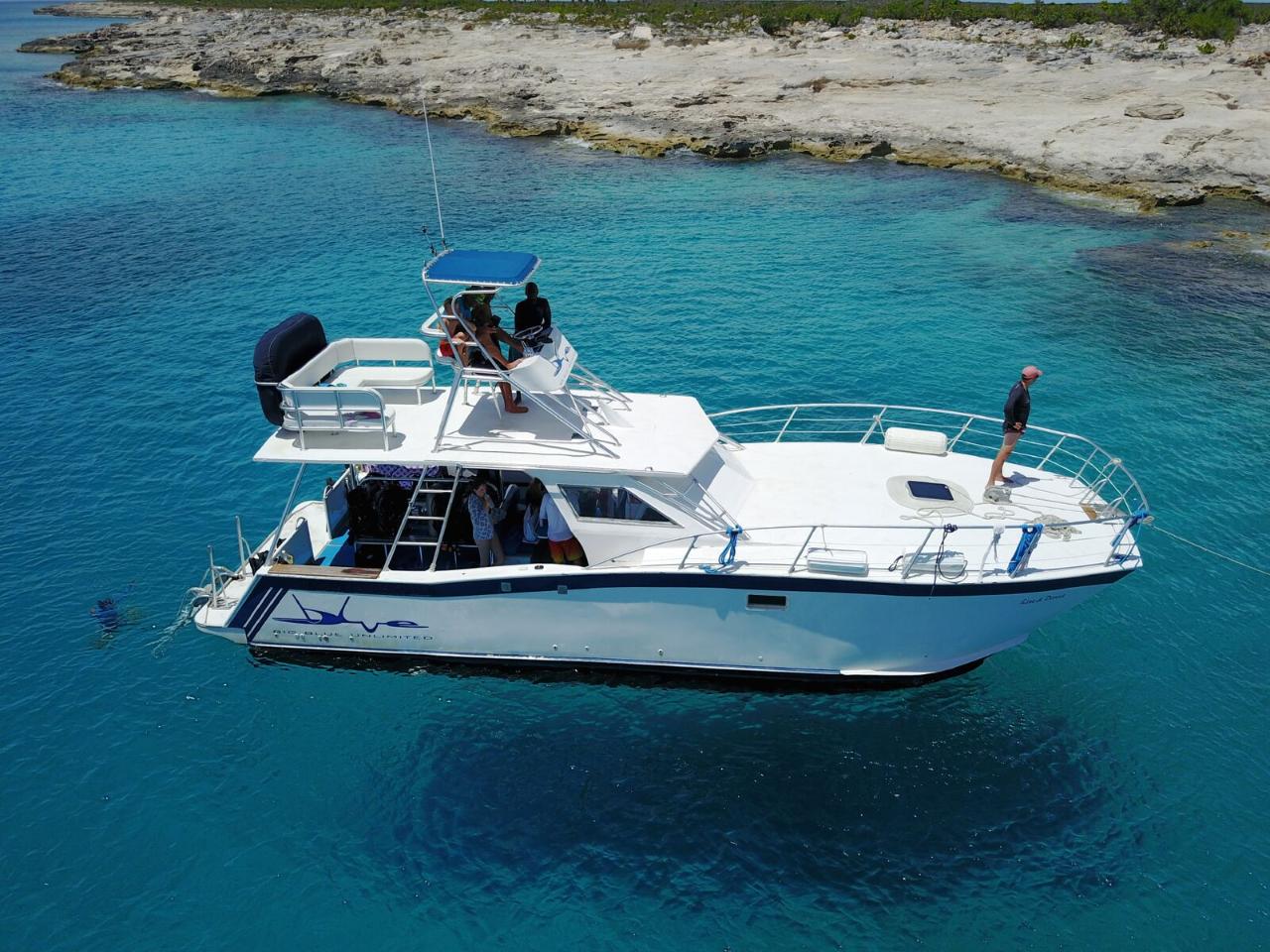 Duration: 6 Hours (approx.)
Location: Providenciales, Turks & Caicos
Product code: LDPVTFDN
Full day North Shore 6 hours

The Caicos Cays of the North Shore are almost always protected. Lined by stunning beaches of Big Water Cay, the famous Half Moon Bay and Fort George. You don't have to go far to enjoy the magic of our islands or our reefs. Ideal for families and persons wanting to close to shore and home. Little Water Cay's iguana sanctuary is a national park and requires a pass $10-$15 per person.
This 40ft Powercat She has been just about everywhere, can go almost anywhere and can do almost anything. She is fast, she is dry and she is stable. There is unequivocally no boat like her. She is one of a kind, unique in every way. We love her. If you want action, adventure and fun, Live & Direct will deliver and then some. She is our beloved 4 x 4.
Big Blue water born safaris are best reflected in her. Dive, snorkel, paddle. Explore.
Dive Charter - Max 8 divers
Dive charters allow for the greatest flexibility and some of the best adventures. Our vessels that operate as dive platforms give you lots of options to go near or far. Dive as a couple or with family and friends. No rush, and no stress especially on our full day options. The day belongs to you and our team will make sure to take you to the best spots around the TCI.
All charters come with a captain and guide. Snacks and drinks are provided and full days have lunch. If you don't see the availability you prefer, send in a request and we will see what we can do to make your request possible.